Kristie


2006

Hometown: Brownsburg, IN

Years on Squad: 5

Occupation: Associate Analytical Chemist

Favorite Quote / Fun Fact about me:
I have a female Macaw named Nali

Favorite Movie: Office Space

Favorite TV Show: That 70's Show

Favorite Food: Seafood

Fun Fact: I have two female Rottweilers Niya and Hele. - Quoted 2004

Favorite Thing about Indy: Diversity and night life
2005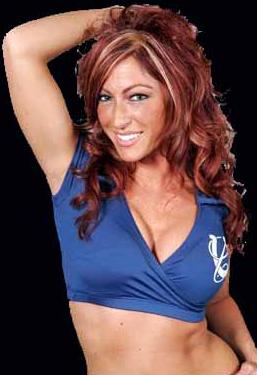 2004

Hometown: Brownsburg, IN

Years on Squad: 4

Occupation: Chemist

Fun Fact: I have two female Rottweilers Niya and Hele.

| | | |
| --- | --- | --- |
| click here to see the following inagaes | | |
| | | |
| | | |
| | | |
Indianapolis Colts Cheerleader Team

The team consists of Kristie and Seazun competing for the title "Champions of the Sidelines" as the NFL's most complete cheerleading team.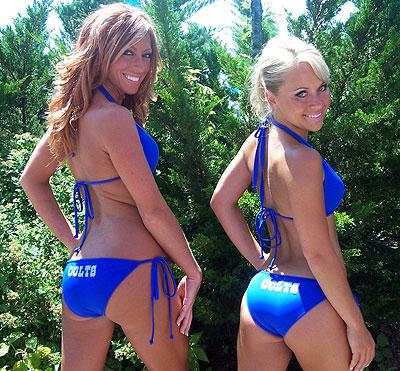 Name: Kristie
NFL Team: Indianapolis Colts
Career/Profession: Chemist
Favorite Football Position: Wide Receiver because of the intense moment before he makes contact with the ball
Best thing about your team's fans? Their dedication to the Colts and love for the sport of football
What does it mean to be an NFL Cheerleader? Pride knowing that you were chosen to represent your home team and that you can make a difference in your community
How did you and your teammate prepare for this competition? Kayaking at Turkey Run State Park, preparing three dances in four hours, and shopping like crazy for last minute stuff!
Why is your team going to win this competition? We are "strategists" and know how to stay focused under stress.
I wouldn't be who I am if it wasn't for... my friends and family.
What was your motivation to get into cheerleading? My friend Angie convinced me to try out. I was hesitant because I had no dance experience...and here I am six years later!
Favorite Childhood Memory: Riding my Blaster four-wheeler with my dad
Favorite Guilty Pleasure: Chocolate
Something Very Few People Know About You: I'm a certified scuba diver.
My dream vacation would be... scuba diving in Hawaii.
First cheerleading squad you made? Indianapolis Colts
What song or type of music do you like to cheer or dance to? Techno, Disco and Rock
What are your goals or aspirations? Become a sales rep in pharmaceutical sales, have children and eventually move somewhere warm!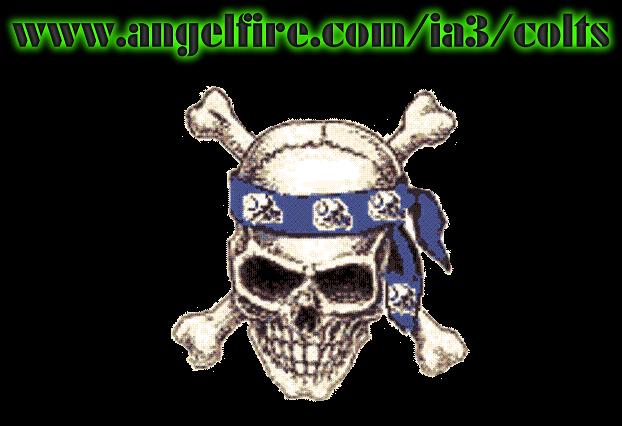 Copyright ©2001-04
This site is a fan based site dedicated to the Indianapolis Colts and its fans, and is not associated with the Indianapolis Colts, the National Football League, or any other media site.
All pictures and logos, team names are property of the National Football League.
This site is maintained for research purposes only.
Please direct website comments
or questions to webmaster