Mindy Winkler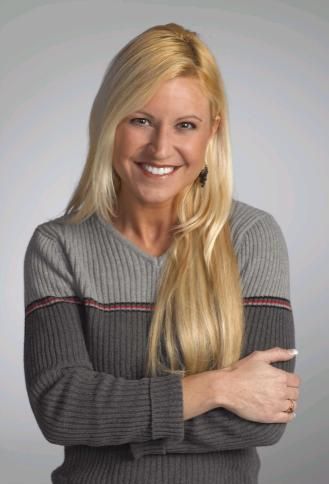 Why This Page?
Because I Love Rock and Roll
and
I Love The Indianapolis Colts!

Mindy Winkler is a former Colts Cheerleader and Morning Traffic Anchor for
WJJK 104.5


The Only Station to listen to and The Only NFL Team to cheer for!
Mindy is also the leader and founder of
Mindy and the Fun Company.
"Mindy," along with "The Fun Company" perform for school convocations or assemblies, festivals, corporate events, etc. with a uniquely fun approach to addressing pertinent and timely messages to today's youth!
Mindy serves as the "leader" of the Fun Company. She actually develops/manages the show, chooses the music, writes the different song lyrics, choreographs the dancing, develops the website and serves as the lead singer. She also works hard to get the Fun Company in schools and the community to reach as many kids as possible! But most importantly, she stresses the importance of having fun - while teaching things that are important in kids' lives!
Utilizing parodies of popular tunes like YMCA, Proud Mary, and Stayin' Alive, the program relays memorable messages while simultaneously entertaining and involving children and adults alike. And the show is receiving rave reviews from community leaders/event organizers to parents and teachers and of course, kids of all ages!
Former Colts Cheerleader- Mindy and the Fun Company- just released their first CD.
High energy parodies of popular tunes with educational themes perfect for inspiring kids of all ages.
It's available online at http://www.cdbaby.com/cd/mindyfuncompany - should be on Amazon.com, Itunes, Napsters and 20 others in the next weeks and soon in Karma and other local area retailers!
They've worked with various high-profile organizations, including Encore Health Network, Wishard Hospital, Muscular Dystrophy Family Foundation, Autism Advocates of Indiana, the Indianapolis Indians and Columbus, OH Clippers semi-pro AAA baseball teams, the Indiana State and Marion County Fairs, Just Say No! Clubs of numerous counties and the Indianapolis 500 Festival just to name a few.
Mindy has a bachelor's degree in telecommunications with a minor in journalism and a master's degree in information and communication sciences both from Ball State University.
You can read more about Mindy in the Ball State Alumni Magazine.
Also check out the
Fun Company's MySpace.com page.
Copyright ©2001-07
This website is an unofficial source of news and information continually updated from thousands of sources around the net. A fan based site dedicated to the Indianapolis Colts and its fans and is not associated with the Indianapolis Colts, the National Football League, any school, team or league or any other media site.
All images are the intellectual properties of their respective owners.
This site is maintained for research purposes only.
Please direct website comments
or questions to
webmaster
Get all the very latest COLTS information updated daily . . .
Get the latest Colts News and NFL News from Allsports.com . . .
Check out who is hurt from The Colts and the Opposing Team
and learn who won't be playing in this weekends game at the Injury Report page . .

Updated continuously
with
Stats, NFL Standings, photos, wallpaper, Colts Cheerleaders
and other Colts issues
If you find a broken link or a photo that doesn't show, please send us an e-mail; we'll get it fixed as soon as we can.