STEPHANIE S.

Hometown: Greenwood, Indiana

Years on Squad: 1

Occupation: Sudent

Favorite Movie: Lord of the Rings ( all 3)

Favorite TV Show: The O.C.

Favorite Food: Sushi!
Stephanie Soviar is the newest member of the "Good Morning Indiana" team. She is pleased to represent Metro Networks on WRTV for her very first on-air job.
"Reporting traffic is a great fit for me. I love finding shortcuts around traffic accidents, and I like the fact that people can rely on me to save time on their commutes."
In 2003, Stephanie graduated from Ball State University with a Bachelor of Arts degree in Telecommunications. She worked at the campus news station, News Center 43, as an anchor and reporter. She was also the recipient of the prestigious Telecommunications Promotions Lilly Grant Award, and a member of Alpha Phi sorority.
Stephanie moved to Los Angeles after college to work in production at E! Entertainment Television. While there, she worked on red carpet affairs like the Academy Awards, Emmys, and SAG Awards. Stephanie also spent time in Ecuador working on the Miss Universe show.
Originally from Shelbyville, Stephanie considers herself a true-blue Hoosier, and has participated in many organizations around the city. She was a member of the Indianapolis Colts Cheerleaders for three years, and grew a love for auto racing, while working for the Indy Racing League and IMS Productions. She had the unique opportunity to interview Colin Powell and Russell Crowe during their trips to the Indianapolis 500. Stephanie also serves as a tutor for homeless children with the Mission on Wheels program in Indianapolis.
Update 10/29/06: According to The Indianapolis Star Stephanie is now at WTHR (Channel 13) where she covers local events, lifestyle and entertainment.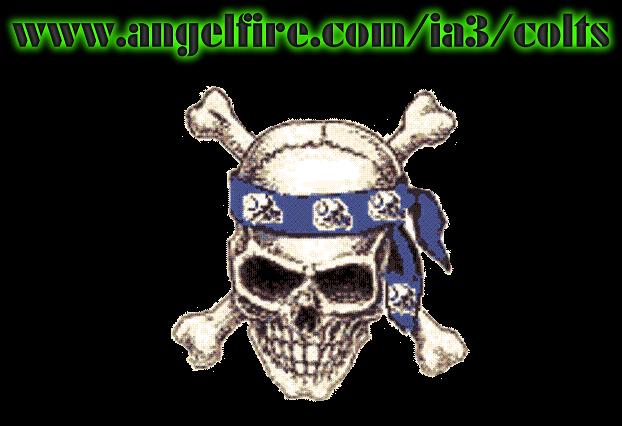 Copyright ©2001-04
This site is a fan based site dedicated to the Indianapolis Colts and its fans, and is not associated with the Indianapolis Colts, the National Football League, or any other media site.
All pictures and logos, team names are property of the National Football League.
This site is maintained for research purposes only.
Please direct website comments
or questions to webmaster